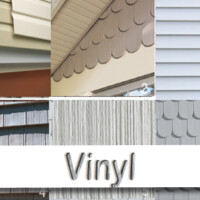 When you want the richness and character of natural, stained wood siding without the maintenance hassles, there's no reason to compromise. All you need is the quality and performance of Forest Lumbers Selection of Premium Vinyl Sidings.
With a broad color palette and a value price, Forest Lumber vinyl siding is the ideal choice for homeowners who appreciate the traditional look and warmth of clapboard sidings.
Forest Lumber is pleased to partner with Georgia-Pacific for all it's vinyl siding and accessory needs. Below you will find some link to Georgia-Pacific brochure content and website.