Posted by Nicholas on Nov 1st, 2012 | 0 comments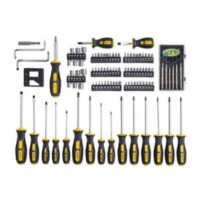 SALE 100-Pc. Screwdriver Set GTV | model # 100PCSET | item # 156432 View full description > SALE $9.97 Be the first to write a review 9.97 Special Buy Must Purchase by December 12, 2012 This is a great product for a small family who needs a screwdriver set or a simple screwdriver set for the car or truck.  At $9.97 it's a great Christmas present for those shop guys that are always...


Posted by Nicholas on Aug 9th, 2012 | 0 comments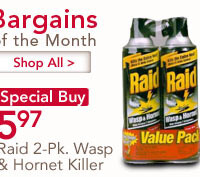 $5.97 2 pack Forest Lumber Country Club Hills is participating in the True Value sale Wasp killer Raid ® Wasp & Hornet Killer 33 kills wasps, hornets, and yellow jackets on contact. To kill the entire nest population, spray the nest until it is thoroughly saturated. Raid® Wasp & Hornet Killer 33 can spray up to 22 feet. Learn more about wasps and hornets from our Insect Control...